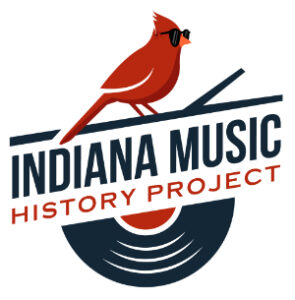 Indiana Musicpedia, a project of Indiana Entertainment Foundation(IEF),  is documenting Indiana music history by listing every Indiana-related artist, musician and music business.
Indiana Musicpedia so far includes most key musical artists and some businesses from the vinyl era (1950-1990). There are more than 1,100 listings, categorized by genre, time frame and location. Each day content is added to listings; see the most recent completed ones underneath the listings menu to the right. Explore the listings by genre or type of businesses, decades active, and location.  Use the search box to see listings by location, or to find a specific artist or business.
Entries from the 78 era and the CD/digital era will be added, and many more listings from the vinyl era are yet to be included. Ultimately there will be many thousands of artists, musicians and music businesses listed.
Go here to find out how to you can help. We are all volunteers here, and IEF appreciates financial assistance to help offset costs.  You can become a member of IEF or donate here. If you'd like a more active volunteer role, please fill out the contact form, we can set you up as a historian/editor.
Our friends at Indiana Rock History are documenting concerts that happened in the state of Indiana.  Please visit their site for Indiana concert history.